Bright and Beautiful Disney Britto Figurines
Friday, 15 February 2013 | Three Little Bears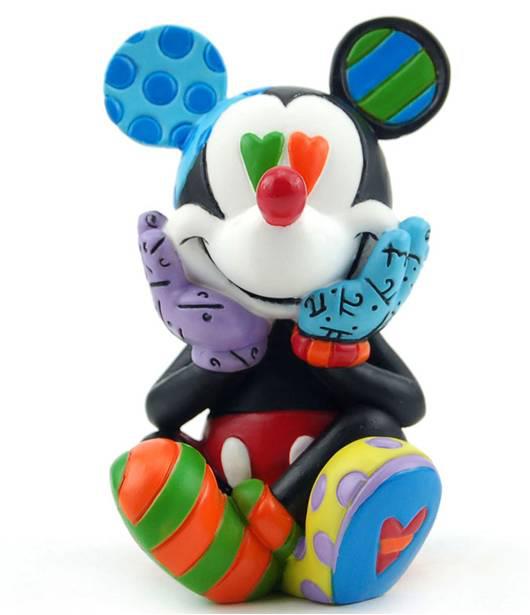 Disney Britto Figurines are beautifully hand painted with a fantastic range of colours and patterns. Britto brings Disney alive in his own unique style and colours our favourite characters with bright psychedelic colours and designs, just look at this stunning Disney Britto Mickey Mouse! Mickey sits with his little head in his hands with a huge smile on his face and love hearts for eyes, his ears are decorated with spots and stripes. Mickey has a bright red nose, multi coloured shoes and is painted with all the colours of the rainbow. he sits at 7cm tall and is a wonderful addition to every Disney Collection.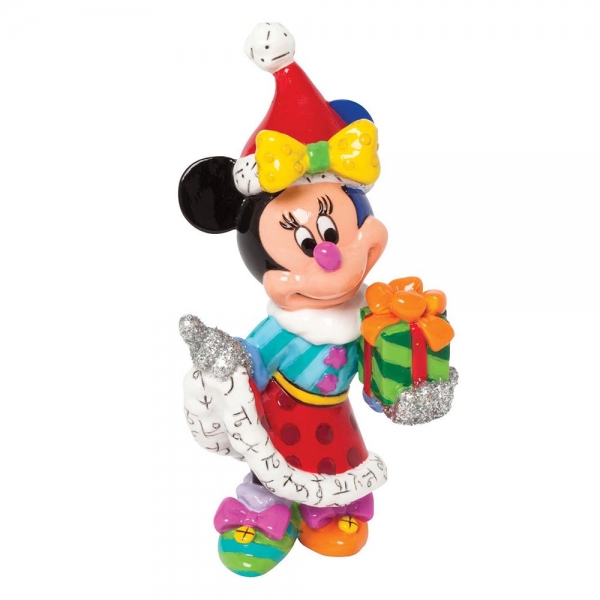 Britto has captured Minnie Mouse in a technicoloured daydream. The beautiful Disney Britto Minnie Mouse looks upwards with her hand to her mouth almost hiding her beautiful big smile. One hand rests on the floor supporting her little knock kneed frame. Her fur has been coloured purple and her clothes are a fabulous blend of patterns and colours. Minnie Mouse is simply stunning Britto style, it's no wonder Mickey is smitten!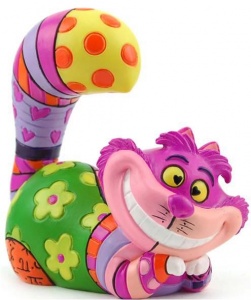 Just when you thought he couldn't get any madder, the Cheshire Cat creeps in with his dazzling smile that is as loud as the colours on his coat. Disney Britto Cheshire Cat is painted with flowers, hearts, dots and stripes. We think you will agree he is one beautiful and very happy cat!